Quick Lessons from a Startup
So a few weeks ago, we posted a little business announcement on a not so little Facebook group and received almost 1,000 likes and 200 emails in...wait for it...TWO days. Which kind of had us feeling like: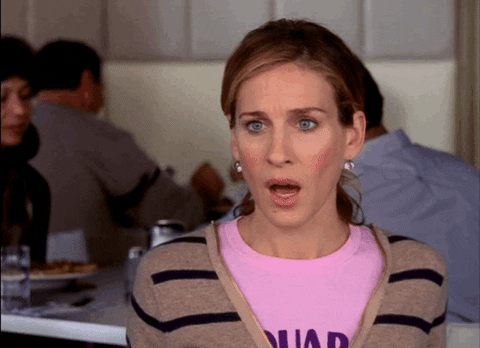 After (somewhat) catching up from the massive inflow of interest and outreach, we learned a few valuable lessons in running a startup.
Lesson 1: Make sure you have the proper infrastructure in place to handle any sudden bursts of business. If your idea is good enough, people will find you and you need to be ready for them. We have managed to (somewhat) catch up from that tidal wave of interest, but it took lots of swimming against the current to get there. Luckily, swimming against the current proves how strong a swimmer we really are and now we are more motivated than ever to keep pushing.
Lesson 2: Set expectations that are reasonable. For the first several months of business, we were able to conduct 30 minute phone conversations with everyone who reached out to The Upside, learning about their backgrounds and goals, and seeing where there was a fit. Now with hundreds of emails each month, this boutique experience is impossible to maintain. We have since changed our messaging to inform candidates that we will review every application but can only follow up immediately with those who qualify for our most here and now positions.
Lesson 3: It's ok to be open about your hiccups. Too many startups are all about smoke in mirrors, making sure everything looks perfect and busy on the outside, without much substance on the inside. We have substance. We have grit. We have the motivation to make The Upside the great company that so many of you have cheered us on to be. We decided to take a deep breath and ask our network of potential consultants to be patient with us while we continue to iron out kinks in our first year of business. Keep cheering us on...we hear and feel your roars!
THANK YOU for everyone's incredible support and patience. (whew!)
#startup #theupside #TheUpside #leanin #flexiblework #startup #startups